Overnight Trips to Mainland Honduras
Pico Bonito Cloud Forest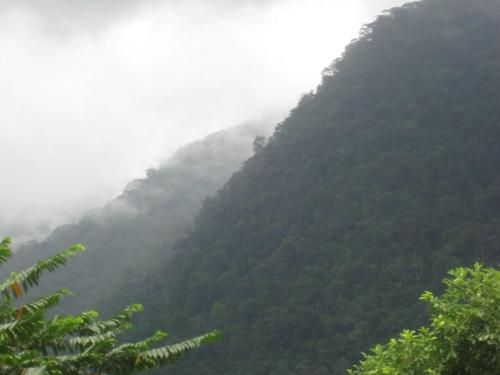 Pico Bonito mountain looms 7,300 feet above the park, comprised of lush cloud forests and pristine rainforests. Among the park's fauna are resplendent quetzals, tapirs, jaguars and several species of monkeys. During the rainy season, countless waterfalls spout from the mountain- sides. This tour begins with an intense hike to one of the river's many crystal clear swimming holes. Birds, insects and fauna will be pointed out by your guide. A packed box lunch will be provided. Prices include: land transfers, lunch, snack, entrance fees, bilingual guide and taxes.
1 person: $175
2-4 people: $113 / person
Copan Ruins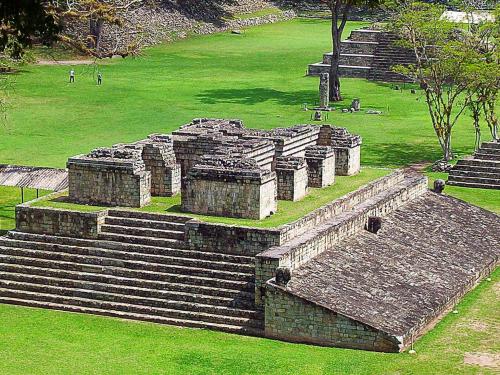 An overnight tour to the majestic Mayan Ruins of Copan! One of the most intricately sculpted and most preserved sites of the Mayan world. Nearly 4,000 structures still survive, including temples, plazas, ball courts and altars. Price includes a 3-hour land transfer from San Pedro Sula in an air-conditioned vehicle, lunch, entrance fees to ruins, one night in Hotel Marina or similar, breakfast in Copan, professional bilingual guide and taxes. An additional night in Copan can be added. Price includes: land transfers on an air conditioned vehicle, 1 night hotel accommodations, 1 breakfast per person, entrance fees, bilingual guide and taxes.
1 person: $357
2-4 people: $219 / person
Additional Tours in Copan
The following rates for tours while staying in Copan are per person, based on at least two people on each tour. Single and group rates are also available upon request.
Horseback Riding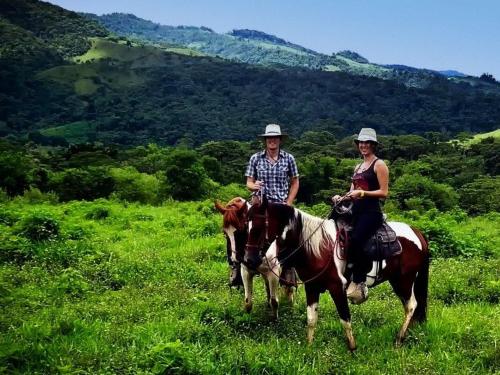 The Copan valley offers many options for horseback riding. The most popular is the ride to the Hacienda San Lucas, here you will see the abundant birds of the area, the farm land of Copan, and the opportunity to explore a typical Honduran "finca". The Hacienda San Lucas is an excellent place to dine. Price includes horse, donkey or mule ride, entrance fees, bilingual guide and taxes.
1 Person: $75
2-4 people: $63/person
Coffee Plantation Tour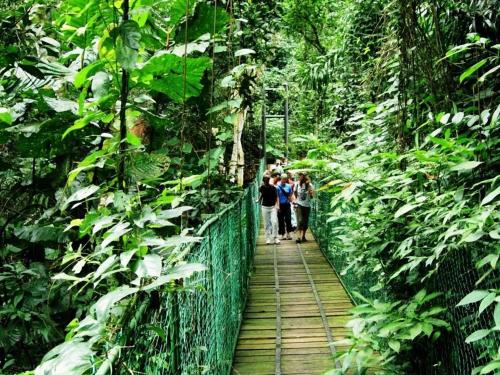 There are many coffee plantations in Copan. The Sanat Isabel Coffee Farms offers you an insight to the coffee process from its growing to the harvesting and drying of the bean. The tour is most interesting between the months of November-March for this is the time of year when the coffee bean is harvested and dried. Price includes walk around plantation, a sample bag of coffee, entrance fees, bilingual guide and taxes.
1 Person: $94
2-4 people: $63/person
Macaw Mountain Bird Park Tour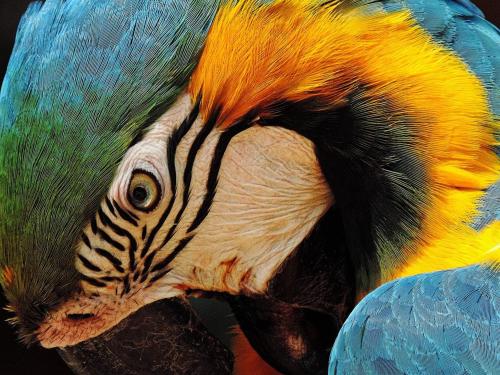 Here you will see a collection of Honduran and Central American macaws, toucans, and parrots that have been recovered from captivity. Luscious landscaping, carefully manicured trails and the extensive bird collection make this a unique experience. Price includes visit to the park, land transfer, entrance fees and bilingual guide and taxes.
1 Person: $50
2-4 people: $32/person
Hot Springs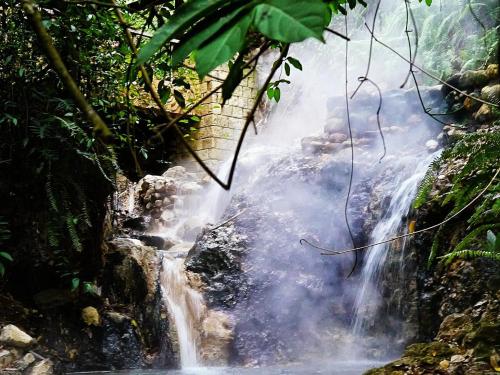 The hot springs are ideal to soothe your body after a long day at the ruins or horseback riding. The trip takes about 1 hour each way and offers the option of a natural pool in a mixture of cold and hot running water or artificial pools. Price includes land transfer on a standard vehicle, entrance fees, bilingual guide and taxes.
1 Person: $100
2-4 people: $63/person
Lake Yojoa Overnight Tour
Lake Yojoa is the largest Natural Lake in Honduras 60 miles south of San Pedro Sula. It is famous for black bass fishing, and boasts some of the best bird watching opportunities in the country. It is surrounded by two National Parks with a cloud forest habitat. The tour starts with a drive from San Pedro Sula and includes a stop at the beautiful waterfalls of Pullapanzak, great for swimming. Price includes land transfer on an air-conditioned vehicle, entrances fees, bilingual guide, breakfast, accommodations at Hotel Las Glorias or similar, and taxes.
1 person: $207
2-4 people: $125 / person