Unwind After a Day of Exciting Roatan Activities
Open 8:00am - 10:00pm Daily
At the center of Anthony's Key is our 30 by 60-foot in ground swimming pool, hidden among towering palms and a short walk from stilted bungalows on the perimeter of the secluded eight acre island. The four-foot deep freshwater pool is perfect for swimming laps or relaxing after a day's adventure on built in seating along the perimeter or in lounge chairs at the pools edge.
AKR Pool Bar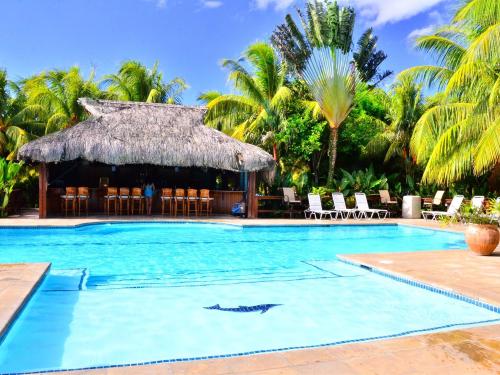 Open 10:00am - 6:00pm Daily
3:00pm - 6:00pm on Maya Key beach day
Sip a refreshing afternoon cocktail next to the pool while visiting and mingling with fellow guests.
"Hot Coffee" is available here 24 hours a day.