Roatan Diving with Anthony's Key Resort
Steps Away From an Underwater Wonderland
Roatan's reef system is a lure for divers from all over the globe in search of natural adventure and pristine waters. And it's no wonder. It's the world's second largest barrier reef, the Mesoamerican Barrier Reef, and it just happens to be our back yard. In addition, Roatan's warmer water and gentle currents make for great year round visibility.
From vibrant coral, massive sponges and peaceful eel gardens to schools of tropical fish, fleets of eagle rays and sea turtles — marine life here is abundant and mesmerizing. There are approximately 35 dive sites located from West Bay in the south to Man of War Cay, and Anthony's Key is perfectly situated in the middle.
At Anthony's Key, we want everyone to experience the magical paradise that awaits below the water's surface. We're a PADI 5-Star Instructor Development Dive Resort and have been ranked as one of the world's top dive resorts for the last 45 years. Whether you're a newbie diver or returning regular, we have a course to match your skill level. We even offer PADI diving programs for kids!
There are endless opportunities to explore the natural treasures that call the waters of Roatan home. At Anthony's Key, we make it easy for you to take advantage of those opportunities.
All-Inclusive Dive Packages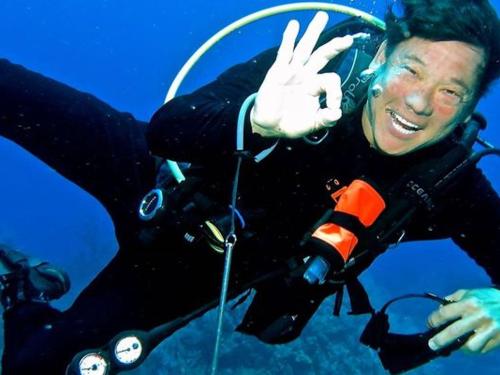 Dive Honeymoon Package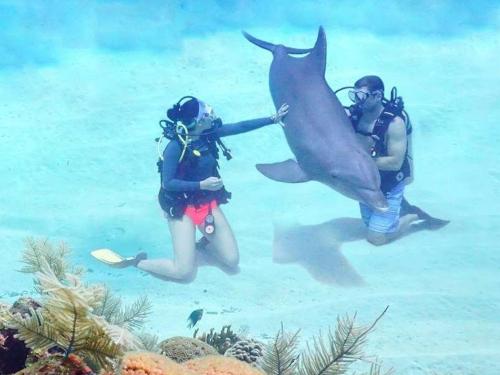 Dive Honeymoon Package
7-Nights accommodations, daily diving, all meals, dolphin action swim, spa treatments, horseback riding, day excursions, and resort activities.
Dolphin Dive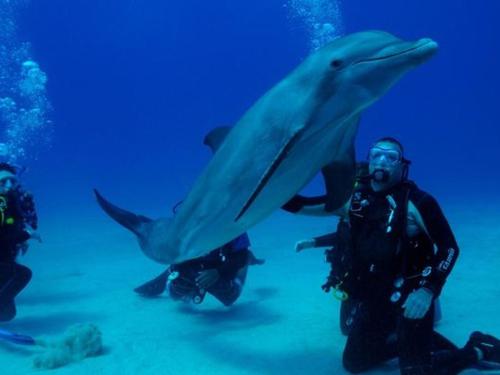 Dolphin Dive
Unstructured. Untamed. Unmatched. A rare chance to interact with dolphins in their environment. A wild 45 minutes observing, photographing & playing!
Shore Diving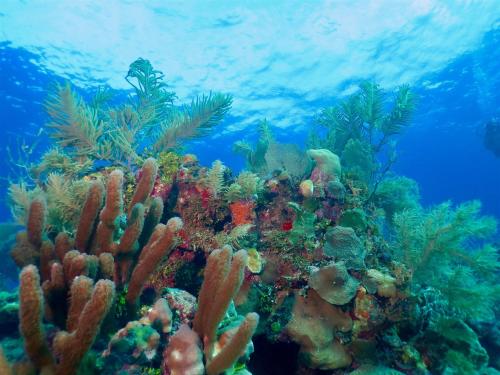 Shore Diving
Easy access to shore diving on the Front Porch reef site, just steps away from your bungalow on Anthony's Key.