Roatan Boat Diving
Daily Roatan Dive Schedule
8:30am - Depart for first single-tank dive
10:30am - Depart for second single-tank dive
2:30pm - Depart for third single-tank dive
All boats return to the dock for a 45 minute surface interval, giving you the flexibility of missing an early or late morning dive if you desire.
Roatan Night Dives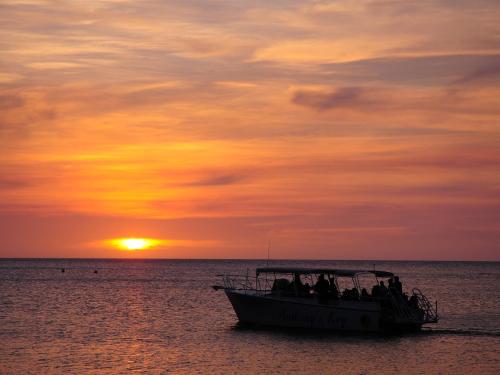 The reef takes on a new look as the nocturnal creatures become more active, and guests are often treated to views of octopus, unfolding basket stars, spiny lobster and more! Just before sunset, AKR's dive fleet departs for twice weekly boat night dives (Tuesdays and Thursdays — 2 night dives are scheduled to accommodate mid-week check-ins). Night dives are typically moored dives.
Flashlights are available for rent through the photo shop to enhance your night vision.