Hyperbaric Chamber and Medical Clinic
Providing Hyperbaric Treatments and Healthcare in Roatan
8:00am - 5:00pm Monday – Saturday
8:00am - 12:00pm Sunday
The Cornerstone Hyperbaric Chamber and Clinic offers dependable hyperbaric healthcare to recreational and commercial divers in the region. In addition to hyperbaric medicine, general medical care is also provided to the local community and resort guests. Due to the increasing demand for medical care in the community, what began as a small clinic in a 400 square foot wood building has expanded to its current location and is now complete with an emergency room, x-ray room, two consultation rooms, one observation room, a laboratory, a pharmacy and is staffed by three medical doctors, an EMT and laboratory technician.
Cornerstone Hyperbaric Chamber and Clinic has recently partnered with Divers Alert Network (DAN) in their effort in building an international network of chambers through DAN's International Preferred Provider Network (IPPN). The objective of this international network is to ensure the availability of high quality, cost effective and specialized medical care to DAN insured members. Through this partnership, the Cornerstone medical staff will receive continued education in hyperbaric medicine.
Every Diver Counts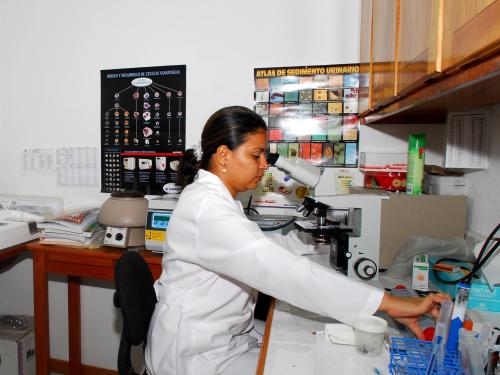 Donations collected at Anthony's Key Resort and Coco View Resort is the primary financial support of the clinic. We kindly request the continued support of a $12.00 per diver donation during your week here, as it is the lifeline in keeping it open and operational.
While our commitment to safety is reflected in our excellent safety record, it is great to know that medical facilities and a hyperbaric chamber are ready - right onsite.
We welcome donations of any amount; if you desire to contribute, please download the voluntary donation form below or submit a donation via PayPal.