Caribbean Marine Laboratory & Educational Facility
The Roatán Institute for Marine Sciences (RIMS) was established in 1989 with the primary objective being the preservation of Roatan's natural resources through education and research. RIMS is ideally located for marine study on the northwest coast of Roatan where over 30 miles of fringing and barrier reefs, seagrass beds, mangroves and shoreline are home to an astonishing profusion of life.
Over the past twenty five years, RIMS has established itself as a dedicated teaching institution and our facility is visited year-round by colleges, universities and high schools from abroad to study tropical marine ecosystems and the bottlenose dolphins at our facility.
For many students, this may be the first encounter with coral reefs and the underwater world and Roatán's coral reefs provide an incomparable realm of beauty, excitement and endless opportunity for study. A field course at RIMS also allows students to travel abroad, become immersed into a new culture, and experience the simple way of life that has existed for hundreds of years on this small Caribbean island.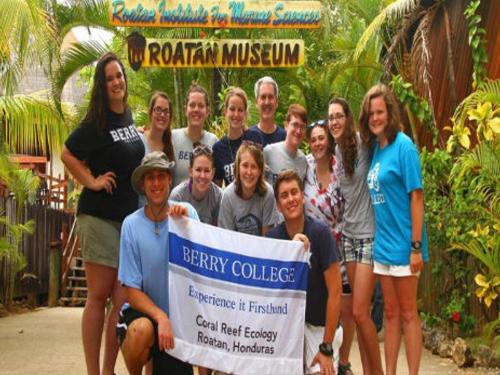 RIMS Student Groups
Special resort package rates are available to students groups participating in a structured program and escorted by a professor.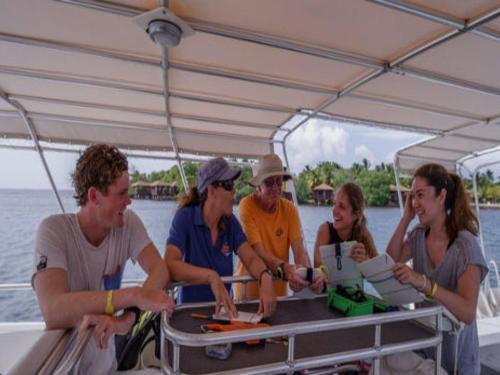 Internships at RIMS
Live and work at our facility and engage in a wide variety of activities to gain experience and skills that will aid your career in marine science.