Caribbean Snorkeling
Explore Roatan's Majestic Coral Reefs and Marine Life
About 95% of marine life species in the Caribbean make their home among Roatan's reefs. From a lush underwater garden of pristine corals and sponges to other marine residents like Caribbean reef sharks and loggerhead turtles, the waters teem with vivid undersea wonders.
Our guided snorkel trips, offered twice a day, provide our guests with up close encounters with diverse fish, coral and other marine life. With our dedicated 51' flat-top snorkel boat, you'll be able to weave inside and outside the reef. You can also snorkel at your own pace around Bailey's Key or in the resort's backyard lagoon.
Our snorkel packages include a convenient Underwater Fish ID card to help you spot Roatan's indigenous organisms and sea life. You'll receive a Dolphin Beach Encounter and a Reef Ecology Lecture and Fish ID Slide Show when you book the 7-night Snorkeling Package.
If you're a dolphin fan, why not snorkel with them? For an additional charge, you can enjoy a unique opportunity to snorkel with these playful and graceful creatures in the protected area of Bailey's Key. It's an amazing experience you won't soon forget!
We think our little section of paradise is pretty spectacular — both on land and under the water. With so many ways to experience Anthony's Key Resort, there's a unique snorkeling getaway for every guest.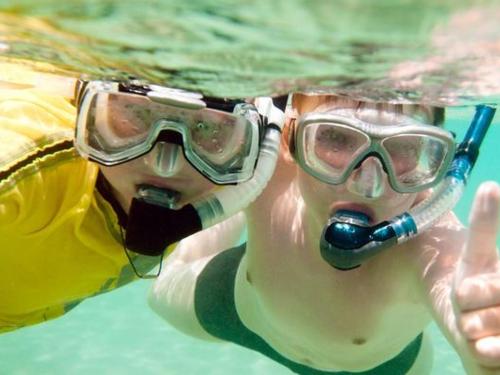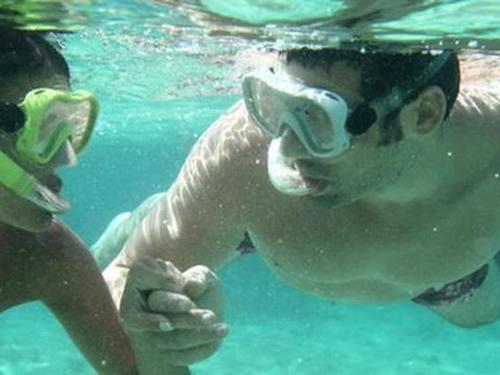 Snorkel Honeymoon Package
7-Nights accommodations, daily snorkeling, all meals, dolphin activities, spa treatments, horseback riding, day excursions, and resort activities.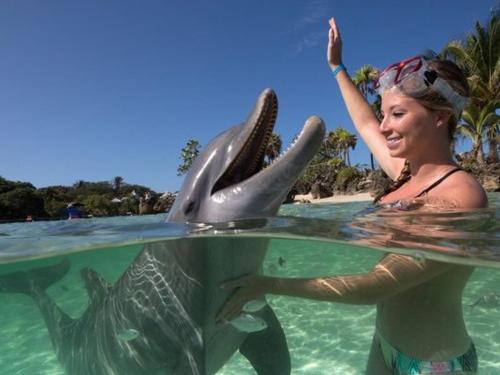 Dolphin Swim & Snorkel
If you can snorkel, then you can mingle with a multi-generational dolphin pod in their private Roatan lagoon.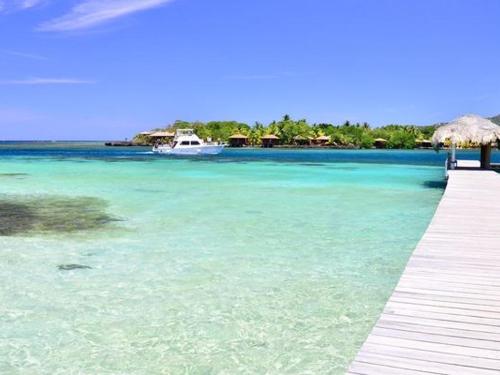 Bailey's Key
Kayak or Stand-Up Paddle to Bailey's Key, where you'll find great snorkeling west side.